Excellence, Passion, Integrity and Community are the fundamental beliefs motivating us. We strive for excellence; are passionate about your causes; work, invest, and engage with integrity; and are focused on improving our community (EPIC).
The San Antonio Area Foundation brings people and organizations together to address key community issues. We honor our fundholders' individual wishes, while also offering leadership, support and equitable outcomes in key areas throughout our community.
Community-building Professionals
Positive change requires diverse people with a variety of talents. Advisors, storytellers, philanthropists, accountants, executives, and more are at the heart of the San Antonio Area Foundation.
Our Mission
THE SAN ANTONIO AREA FOUNDATION SERVES AS YOUR MOST TRUSTED AND IMPACTFUL PHILANTHROPIC ADVISOR.
Our Impact
WE ARE A COLLABORATIVE LEADER, INVESTING IN THE FUTURE OF OUR COMMUNITY BY COORDINATING RESOURCES TO CREATE POSITIVE CHANGE.
Our Team
WE ARE PASSIONATE PROFESSIONALS DEDICATED TO CLOSING OPPORTUNITY GAPS FOR THOSE WHO NEED IT MOST.
WE ARE SAN ANTONIO'S COMMUNITY FOUNDATION
We are in the business of
building community.
We help people make meaningful gifts to improve the quality of life today and for generations to come.
We provide a simple, powerful, and highly personal approach to giving so your contributions can have an everlasting impact on the community. We contribute through grants and scholarships fueled by you, helping nonprofits further and strengthen their mission, and providing leadership for key community issues.
WE
HELP YOU

CREATE A PHILANTHROPIC LEGACY
Since 1964, the Area Foundation has distributed millions in grants and scholarships to educate youth, preserve the environment, protect animals, fund research and provide services that enhance the quality of life for people living in and around San Antonio.
Local expertise.
Personalized service.
Community leadership.
Establish a fund.
Give to an existing fund.
Make a tribute gift.
Leave a legacy.
We invest in a better future for San Antonio in a variety of ways:
We help nonprofits fulfill their mission through grant funding.
We offer training and other resources beyond funding that support nonprofits and their staff.
We help students achieve their educational dreams through scholarships.
We invest in key issue-specific areas through our community initiatives.
We engage diverse populations through our community outreach funds to address community needs through charitable giving.
We strive to measure the impact of our grantmaking to realize our mission of helping donors achieve their charitable goals for the greater benefit of the community.
We share our expertise with donors and nonprofits with our research and reports.
A Message From Our Founder
Hear from Richard Goldsmith, the founder of the San Antonio Area Foundation.
DISTRIBUTED IN SCHOLARSHIPS
TOTAL ASSETS UNDER MANAGEMENT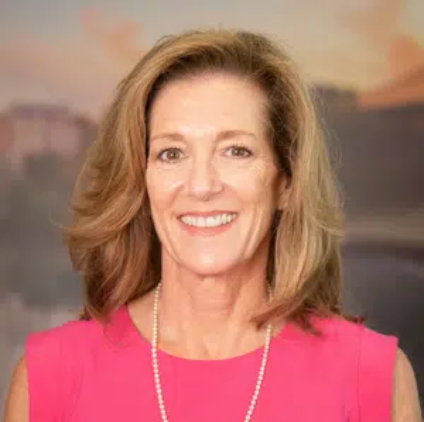 Vice President, Development and Donor Services
Have more questions? We're here to help!
Our secure donor portal lets you view your fund activity, submit new grant recommendations and view past grants. Please contact us if you need assistance setting up or accessing your online account.